Review student sessions- Teachers
Teachers can view sessions for students enrolled in their sections from Sessions.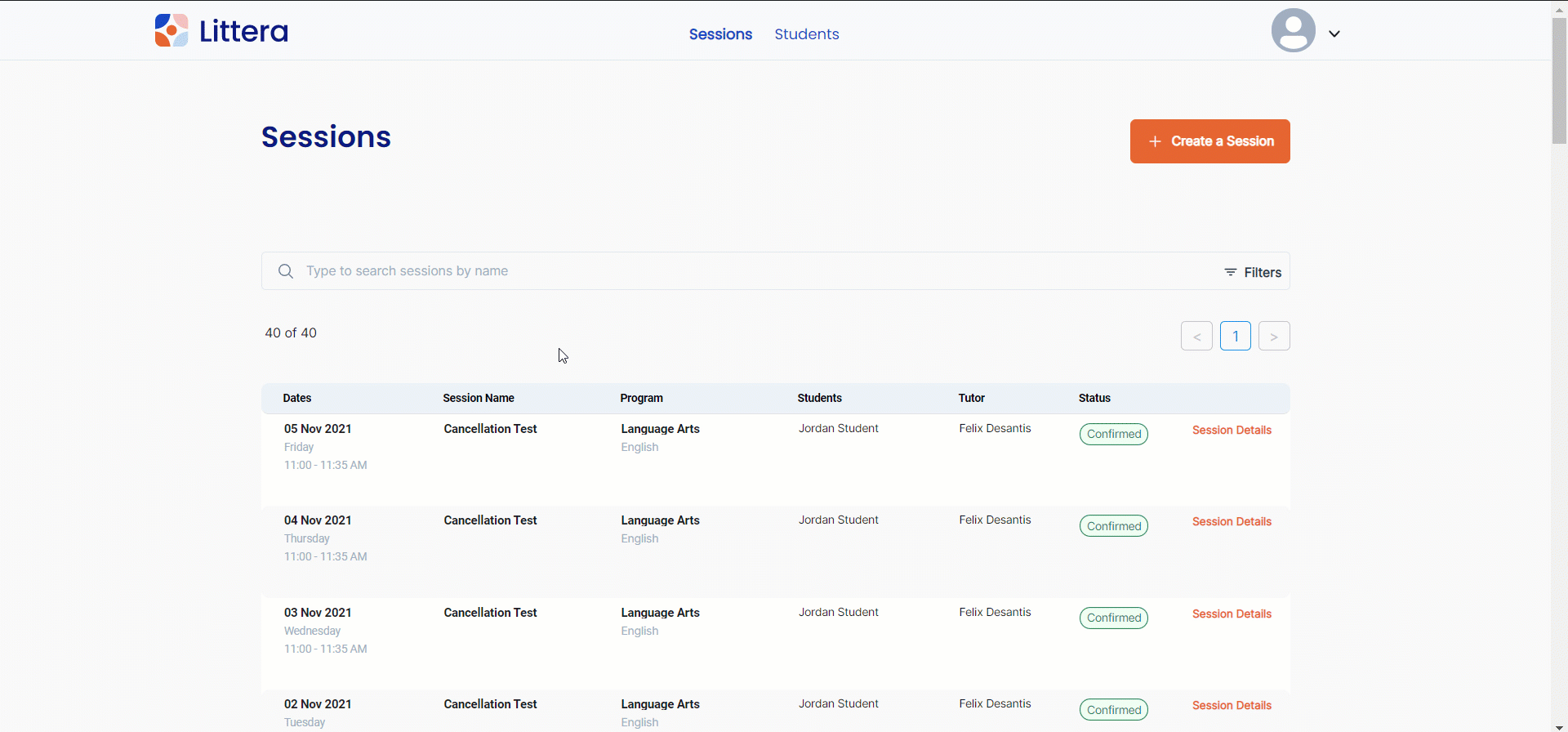 Sign in to Littera.
The Sessions page opens.
Click on the heading to sort by:


Dates: When the tutoring session was scheduled
Session Name: Name of the tutoring session
Program: Name of the tutoring program and the corresponding subject
Status: Whether the session is:


Confirmed- Scheduled for the future
Completed: Session took place
Pending- A tutor still needs to be scheduled
Cancelled- The session was cancelled by either the student, tutor, or the program manger
Missed- The tutor and/or student did not attend the session

Search for a specific session by Session Name, or click Filters to filter by:

Sessions starting

on/after date
Sessions ending

on/before date
Tutor

first or last name
Student

first or last name
Session

Status
Can select multiple
Click

Search.

Select Session Details to view additional details about the tutoring session, including:

Whether the student attended the session
Note: A red x appears next to the student's name if they were absent.
Student feedback: How the student rated the session.